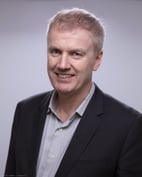 During Cannes Lions last month, we spoke with Andy Brown, Chairman and CEO of Kantar Media, to learn more about challenges and opportunities in the market research industry. Kantar Media is a global leader in media intelligence, providing clients with the data they need to make informed decisions on all aspects of media measurement, monitoring and selection.
Please tell us a little bit about your role at Kantar Media.
I am responsible for managing the media measurement and media profiling assets within the Kantar Media group. That entails four primary businesses:
Audience measurement – Outside the U.S., we are the largest supplier of television measurement across the world. For cross-media audience measurement: we have a digital partnership with comScore where we are building out a measurement solution.
Ad monitoring – We are also the global leader in advertising monitoring, providing expenditure, creative and occurrence data across dozens of media.
Consumer and audience targeting – Our TGI offering focuses on consumer and audience profiling and targeting that enables advertisers, agencies, media owners and publishers to identify, target and reach their key consumer audiences. We work with partners like Eyeota, who help us bring our data into a digital activation space.
Reputation monitoring and evaluation – We also track earned media through different forms

—

social, print, broadcast, etc.—so we get a complete picture across paid media.
How would you describe the role of market research data in the digital ecosystem?
There is not enough currency grade data. The digital ecosystem is driven heavily by big data and, essentially, off behavioral data. It is a cliché, but unlike analog media, digital media is a footprint, a digital exhaust, and that data could be leveraged to drive an organization's content, from distribution to advertising content. Increasingly, we talk about extending currency data from traditional media planning through all traditional media into digital display and into programmatic. That is very important.

For example, to target people who are interested in cars, many in the industry will use, as a proxy, people who visit car websites. However, for a product like toothpaste, there are not many websites devoted to it. But to learn more about audiences other than the fact that they have been visiting these types of sites, market research plays a major role.

What challenges do you see in the market research industry today?
One of the biggest challenges is keeping pace. The industry is changing extremely quickly with the advent of big data, which changes the paradigm to some degree. There is a shift, in some cases, to asking people less questions and observing more data through behavioral solutions. Bridging behavioral data and custom research is a big change. You still need custom research, for example, because typically big data does not tell you why someone is doing something.
What changes is the industry experiencing?
One big change we are experiencing is the one where we work with Eyeota, which is taking solutions that are currently based in the traditional, more established media world, and taking that segmentation process and audience targeting capability through digital display and, ultimately, into programmatic to activation.

What can the market research industry do to stay relevant?
The critical thing for the market research industry is keeping pace. It is also important to be open to new approaches and new solutions. It is crucial to retain ethics from a market research PII standpoint and be prepared to try new things, to invest and to innovate.

What innovations in this space are you eager to see further develop?
One is the domain where we work with Eyeota, which is focused on digital activation and programmatic and making data more actionable to wider, global users. This is pushing us into a lot of different directions, with a lot of innovation around modeling, approaches and direct integrations.

Equally, for a space such as audience measurement, I don't think there has ever been a more interesting and more challenging time to measure media, particularly digital media and television as it moves across new platforms into new forms. This is a massive innovation. For example, we are now measuring television on tablets, smart phones, through set top boxes, and we are exploring direct measurement through television sets.

The other innovation is on bringing all this together: How can you take television data and bridge that to something called total video? Currently, we are working on a project with SKO in The Netherlands where we are building the world's first total video measurement solution.
What is one thing you love about your job?
The variety. For example, one minute I am at Cannes Lions talking about digital and developing measurement for digital across platforms, another day I am speaking with a print publisher about growing circulation, and yet another day I could be working with a brand and talking about segmentation analysis. I am very fortunate to have the breadth of that type of research and geographically where we do it.
What have you learned at Cannes Lions?
This was my first year at Cannes Lions, and I've learned to bring and wear a hat.
What makes you human?
Failing makes me human. We all fail, but the real issue is about how we learn from those failures and develop to keep moving forward.