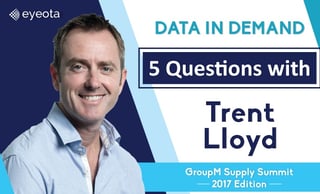 As a sponsor of the recent GroupM Supply Summit held in Singapore, Trent Lloyd, Co-founder/EVP Global Publisher Strategy & Products, took to the stage to discuss audience monetization strategies, publisher challenges, and market trends. We sat down with Trent to discuss what the industry can do to address publishers' concerns in programmatic.
Q: What hot topics were discussed at the Summit?

Trent: Brand safety and data verification were still top of mind for many publishers. With the rise in fake news sites and the fear of ads appearing alongside inappropriate content, advertisers are understandably cautious about where they are placing their ads. This has left many publishers feeling the burn and losing out on the potential to sell their inventory, including video.
Q: What type of opportunities can video bring to publishers? Where does audience data fit in?

Trent: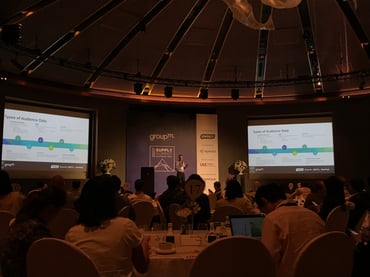 If a publisher successfully incorporates a video strategy, whether that be video content on a site or some sort of social video that helps drive traffic to their site, that will help them generate more audience data. If they are running video ad inventory on their site, then audience data is just as applicable from a targeting perspective to ensure an advertiser's message reaches the precise, desired audience. Irrespective of the format, targeting remains critical.


Q: Trust and transparency were key concerns at last year's event. Is this still a concern? How is Eyeota addressing them?

Trent: These remain concerns, but they are addressable. We need to be in market more across Southeast Asia talking to publishers, better explaining and demystifying what we do. We need to offer greater transparency in a couple of ways. For example, we are testing a publisher dashboard to give publishers visibility directly into what data they are passing to Eyeota, along with the ability to run various reports to gain greater, new insights about their users.

We are also building more transparency into our data supply by identifying data sources, i.e. publishers. By having greater transparency in this area, we will relax many uncertain publishers and give them the confidence and understanding as to who else is involved. This also provides more clarity for media buyers.

From a privacy compliance standpoint, we collect only non-personally identifiable information, regardless of the source. We are committed to providing the highest quality data while meeting rigorous standards of data privacy and consumer transparency organizations globally.


Q: What gaps are publishers seeing in programmatic that are still preventing them from selling their data?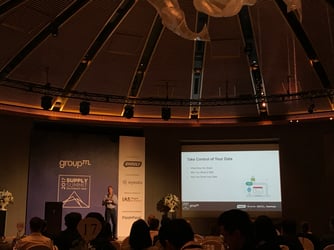 Trent: There remains a general lack of programmatic understanding – As an industry, we need to
do a better job of educating on what it is, how it works and the role of data within this context—and in simplified language to make it easier to digest.

Losing control of their data – Publishers are often concerned that once they sell their data, they no longer have any control over who is using it and how it is being shared. Again, there needs to be more transparency and communication. We need to help alleviate these concerns by continuously having conversations with publishers across the region, building their understanding and confidence.

Immediate ROI expectations – While some publishers have immediate preconceived expectations from monetizing their data, there are other ways to gain value from the data they have. Publishers can gain greater visibility into their audiences, which is the first step to control and devising a strategy. This helps them learn more about their users and enables them to optimize their content to better communicate and engage with them and explore other possibilities.


Q: Data leakage is top of mind for many publishers. How is Eyeota addressing these concerns?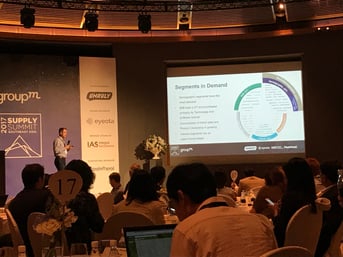 Trent: There is inconsistency with what publishers think this means. Some think it's the dropping of tracking pixels in creative and the building of "illegitimate" targeting pools. Others think somehow the platforms take our data and use it without us knowing. Again, it comes down to education, building consistency of messaging, and heightening their levels of being informed to drive confidence and trust.

It's also about helping publishers understand the controls they have at hand. We provide publishers with complete control of their data—from identifying which user attributes from which page they want to share to determining which media agency or advertiser they want to sell it to. They can even sell their data anonymously, or as a branded partner or privately through our data marketplace.


Visit the Eyeota Publisher Resources Center
to start gaining value from your audience data.