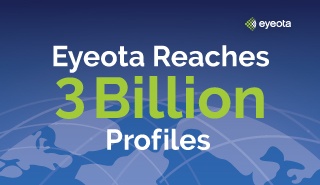 Eyeota, the global leader for audience data, has surpassed more than three billion unique audience data profiles across APAC, Europe and the Americas in less than a year.
The rapid growth is a result of the company's surge in publisher partnerships and global expansion. Working with more than 30,000 publishers, Eyeota has significantly increased its footprint across Asia-Pacific, Europe and Latin America. In addition, its launch into U.S. and Canadian markets has propelled the company to new heights and opened up additional opportunities.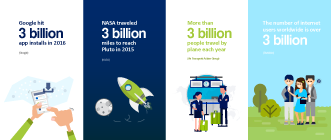 ---
Eyeota now has 3 billion unique profiles! We have compiled a list of fun facts as we join the
3 billion club. Click to find out!
---


Eyeota's high-quality audience data allows advertisers and marketers to improve their targeting and engagement strategies, while providing publishers with another channel to monetize their data. Eyeota works only with non-personally identifiable information, and has received consumer privacy certification around the world, ensuring that it is providing the highest quality data while meeting the strict standards of data privacy and consumer transparency.

Kevin Tan, CEO and Managing Director of the Americas, says:
"The unprecedented growth we've seen illustrates the value that audience data and deep insights deliver to both advertisers and publishers. From the onset, Eyeota has been a proponent of data on a human level. By understanding the profile of a real person with interests and needs, Eyeota provides an authentic look at online audiences and enables advertisers and publishers to tailor their engagement strategies."

Want to learn more about our available data and segments? Contact us at datadesk@eyeota.com