At Programmtic Summit 2018, Sydney's premier event for programmatic advertising, Andrew Tu, MD APAC, and Peter Hunter, GM ANZ, will join industry pundits and discuss enabling better marketing performance, transparency and ROI through programmatic. They will join discussions on the value of data and the best ways to track and optimize data strategies.


What makes programmatic campaigns successful? The right mix of data, technology and talent. During this panel, Peter will discuss ensuring the quality and integrity of data, understanding how these factors drive success for all sides of the programmatic business, choosing the right platforms, and recruiting and retaining the right team.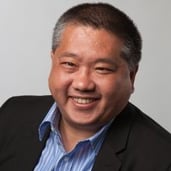 Killing Metrics That Don't Matter
In a programmatic environment, having the right metrics upfront is vital. Many in the industry believe that a range of commonly used KPIs are not valid and should be removed as default metrics. Andrew will join other industry veterans to debate how to ensure that automated systems are tracking and optimizing on things that will help businesses.