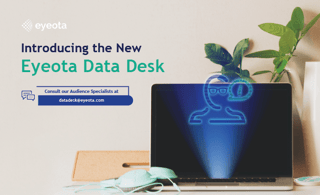 We are excited to announce the launch of the Eyeota Data Desk, a new resource that directly connects brands, agencies and media buyers with our Audience Specialists to help them identify and build the best audience plan to boost their campaign performance.
Our Audience Specialists provide a personalized and human approach to help advertisers and marketers determine the best segment recommendations for their audience targeting needs. As a global team, our Specialists support inquiries across Europe, Asia-Pacific and the Americas, delivering responses quickly and expertly.


From custom curated segment briefs and RFP support, to comprehensive platform recommendations, to niche and broad scale campaign advice, and more, our Audience Specialists are here to help with all your audience needs.


Have a question about audience planning?

Looking to target a specific market?

Need to know which data segments work better for your campaign?

Want the best audience recommendations?