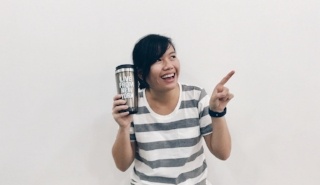 Based in Singapore, Lourdes is part of the Activation, Insights and Analytics (AIA) team. She is always up for learning new things and down for helping businesses make data-driven decisions. From an Eyeota intern to our Business Analytics Executive, Lourdes helps to power our AIA team and our partners with her analytical insights.
Favorite (future) travel destination(s)
Anything with a nice beach and diving spot like the Maldives or Costa Rica
Interesting hobby or hidden talent
I got into cycling recently and have been biking to work
Favorite part of being an Eyeotian
The casual environment
What did you learn at Eyeota?
I've learned a lot since I got here - how to communicate effectively, how to use Excel macros and Tableau, how to give a good presentation. The overall lesson is to be agile and flexible in your role.
What do you enjoy the most about working here?
Working with people from different backgrounds
What advice would you give interns looking to make the switch to full-time?
I didn't know I would be into ad tech and advertising coming out of university, especially since I majored in something completely different. But what I realized is that you don't really know whether you would like something or not until you try it. So my advice is to just make the switch and take the opportunity to test and learn everything.
Passionate about producing excellent work with a global team?