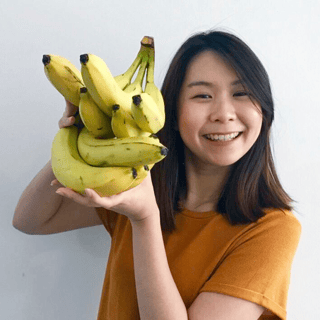 Yet another intern-turned-full-timer, Yi An takes care of the data flow process from global data suppliers to demand platforms, making sure everything runs smoothly. Based in Singapore, Yi An is our Junior Data Operations Manager.
Favorite travel destination(s)
Bangkok, Ho Chi Minh, Switzerland
Tip: Research and plan out an itinerary - Where to eat, what to do, where to shop, etc. Don't forget to check out the reviews from blogs and yelp.com!


Interesting hobby or hidden talent
Hmm... I can play the harp! And my favorite thing to do is eat - I look forward to every meal!


Favorite part of being an Eyeotian
Definitely the food at Social Fridays and our neverending supply of bananas!


What did you learn at Eyeota?
I majored in Economics in college, so ad tech was totally new to me! In Data Ops, we oversee the whole data flow process - from supply side to demand side. It's really interesting to learn how the tech integration works on both sides!


What do you enjoy the most about working here?
I really like how different teams and departments work closely with each other and the openness of this company!


What advice would you give interns looking to make the switch to full-time?
Network! Hang out with your full-time colleagues, mingle around and join them for office events and lunches! Ask them about their experiences and what they like or dislike about this company - it helps you to decide if you should stay or run!
Passionate about producing excellent work with a global team?