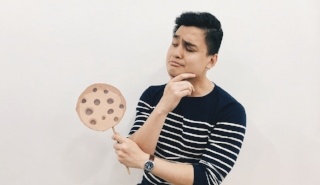 As the latest addition to the AIA team, Nelson can often be found elbow-deep in an insights piece or in front of the fried chicken station at company socials. As our Business Analytics Executive, he is a huge asset to both the company and the team.
Favorite (future) travel destination(s)
Really looking forward to a trip to Brisbane for the wedding of a close friend. Should be a wonderful occasion to embarrass myself with my notoriously bad dance moves.


Interesting hobby or hidden talent
I am a big fan of horror movies. I also have the talent of being incapable of screaming - which helps maintain the illusion that I enjoy horror movies.


Favorite part of being an Eyeotian
The fried chicken at company socials


What did you learn at Eyeota?
Everything I know about the digital advertising industry I learnt while at Eyeota, as well as a whole smorgasbord of skill sets from data analysis to effective communication. And the list keeps growing each day.


What do you enjoy the most about working here?
The diversity of projects I get to be a part of - building new dashboards, training machine learning models, collaborating on marketing collateral. This means working with a wide range of people who are very good at what they do.


What advice would you give interns looking to make the switch to full-time?
Try to contextualize everything you do within the wider business and understand how each little cog fits within the larger industry. Think long term with the projects you are working on, even within the time constraints of the internship: the frame of mind changes your perspective and really carries through.
Passionate about producing excellent work with a global team?