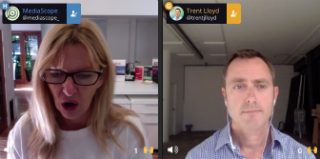 I sat down with Denise Shrivell from MediaScope recently in a live chat. It was a great session as we chatted about changes in the digital media landscape in Australia.




If you missed the session, I have summarized some interesting key points that I shared:
What's challenging about data in the Australian market?
There are relatively few individual sources of data at scale. But this also means that publishers are able to monetize their data quickly and there is the infrastructure in place for data integrations to make it worthwhile for an agency.


As a data vendor, one has to understand the nuances between different markets
We understand different languages and know that there are different purchase cycles for different products across each market. A marketer in Australia vs the United States or Germany will have unique data needs when they are searching for data to reach customers in the market to buy a car. This is something we factor in when we decide on the shelf life of an auto intent data segment for each market.
Read More
Topics: Audience Data, ANZ