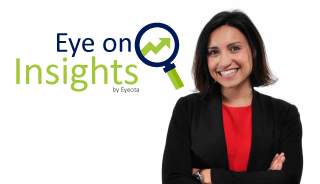 Jessie De Luca, Director of Activation, Insights and Analytics at Eyeota, shares the latest in our new research-based series, Eye on Insights.
Here at Eyeota, we are in the business of data. Our Activation, Insights and Analytics team combines both internal data – derived from our 1.8 billion unique profiles and sales data – with extensive external research.

With our global presence in Asia-Pacific, Australia, Europe and the Americas, we have our finger on the pulse of market trends in the digital advertising space.

In this market update, we present a global overview of the FMCG advertiser sector and how advertisers are using audience data to reach their consumers online.
Read More