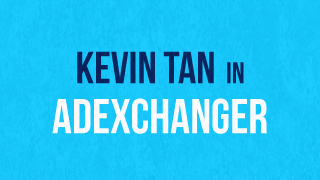 I recently penned an opinion piece for AdExchanger Politics, a weekly column tracking developments in the 2016 political campaign cycle.

With elections season heating up in the US and Australia, political candidates have their eye on the prize. But opinion polls are confusing and occasionally inaccurate – something that we can draw parallels with when it comes to an ad campaign and the importance of using the right data sample size.

Hillary Clinton polled 21 points ahead of Bernie Sanders in this year's Michigan Democratic primary, yet lost to Sanders by 1.5 points when the votes were counted. She was also predicted to win Indiana, but failed.

Political polls' inaccuracy has given them a bad reputation in recent years. And for good reason, too. Surely if they were doing their job, the outcome would never come as a shock. Yet increasingly, it does.

So why are the polls so wrong? It is all about the sample.
Read More