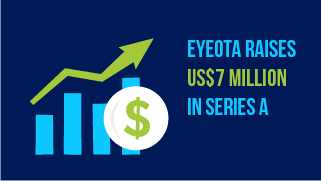 Eyeota, the global leader for local audience data, announced today that it has raised US$7 million in Series A funding.
With 1.5 billion unique profiles gathered from publishers across Asia-Pacific, Australia, Europe and the Americas, Eyeota is a truly global organization in the data and marketing technology industries.
Eyeota's audience data provides marketers with the insights they need to reach the right online audiences and enables publishers to monetize their audiences.
Investors participating in this round include Global Brain Corporation, Infinity e.Ventures and Project A Ventures.
Eyeota has raised US$10 million to date and will use the funding to build the teams in its international offices, grow the technology development team and expand into new territories.
Read More