Understand Your Shoppers with Eyeota Insights
Online retailers are increasing their customer engagement strategies as
eCommerce and mCommerce shift to the next level.
Eyeota delivers insights that provide the best ways to effectively engage your shoppers by understanding their behavior and passion points.


Engage Your Shoppers
Detailed exploration into the habits and attributes of two distinct types of shoppers
Over 30 different segments

specially curated to help maximize your campaigns

Find out which product categories had the highest affinity with online sales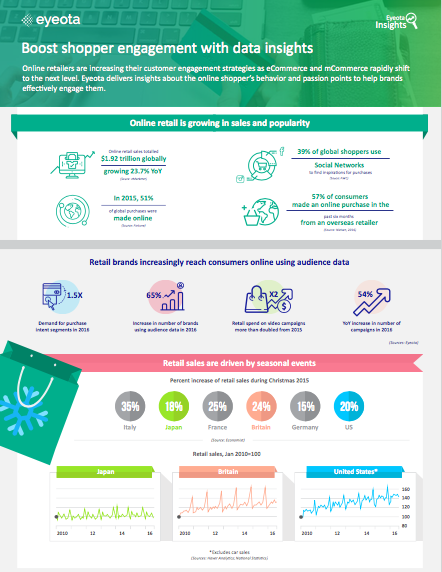 Download your copy to find out much more
---
Planning a Christmas Campaign? Check out our Christmas Retail Infographic available for free!